By James Gorman, Rick Jeffrey, Dwight Yochim, Brian Hawrysh, Michael Giroux, Jack Draper and Mary-Anne Arcand, Special to The Vancouver Sun
The Canadian Concrete Masonry Producers Association has taken the rather desperate measure of
placing full-page newspaper ads
attacking the one environmentally responsible and sustainable building material — wood. Their ads suggest forestry in Canada is not sustainable when in fact Canadian forest practices are world leading. The real concern of concrete producers is that new wood products are beginning to displace concrete products in applications like six-storey buildings and bridge spans. They feel threatened by the work being done by government to update Canada's National Building Code to reflect the safe and appropriate application of wood building systems.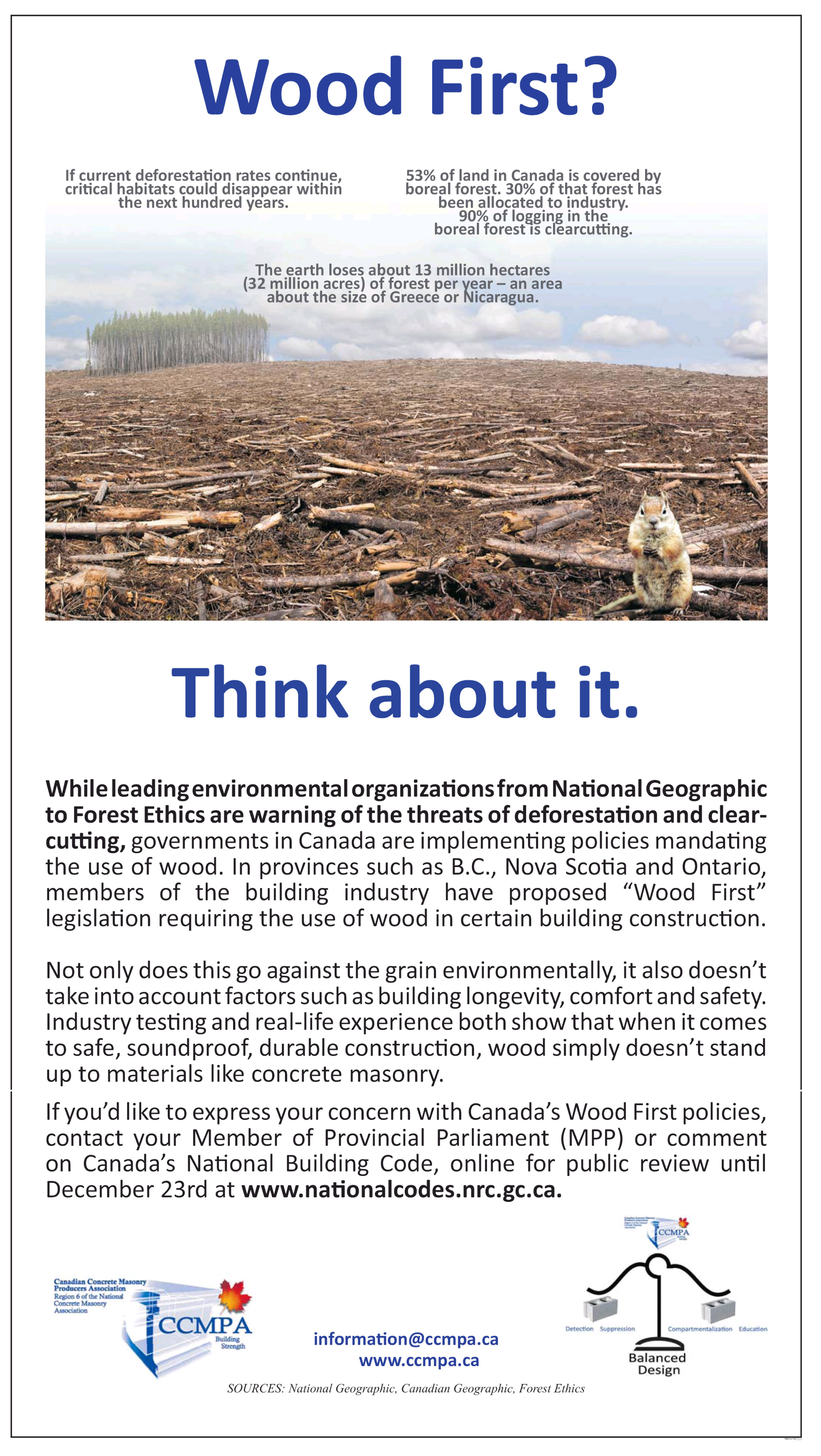 To see the full newspaper advertisement from Tuesday's Vancouver Sun
click here
.
Check out Wood section below for more on this topic.